NEXT AT THE HURDY GURDY
September 9, 2017
8 pm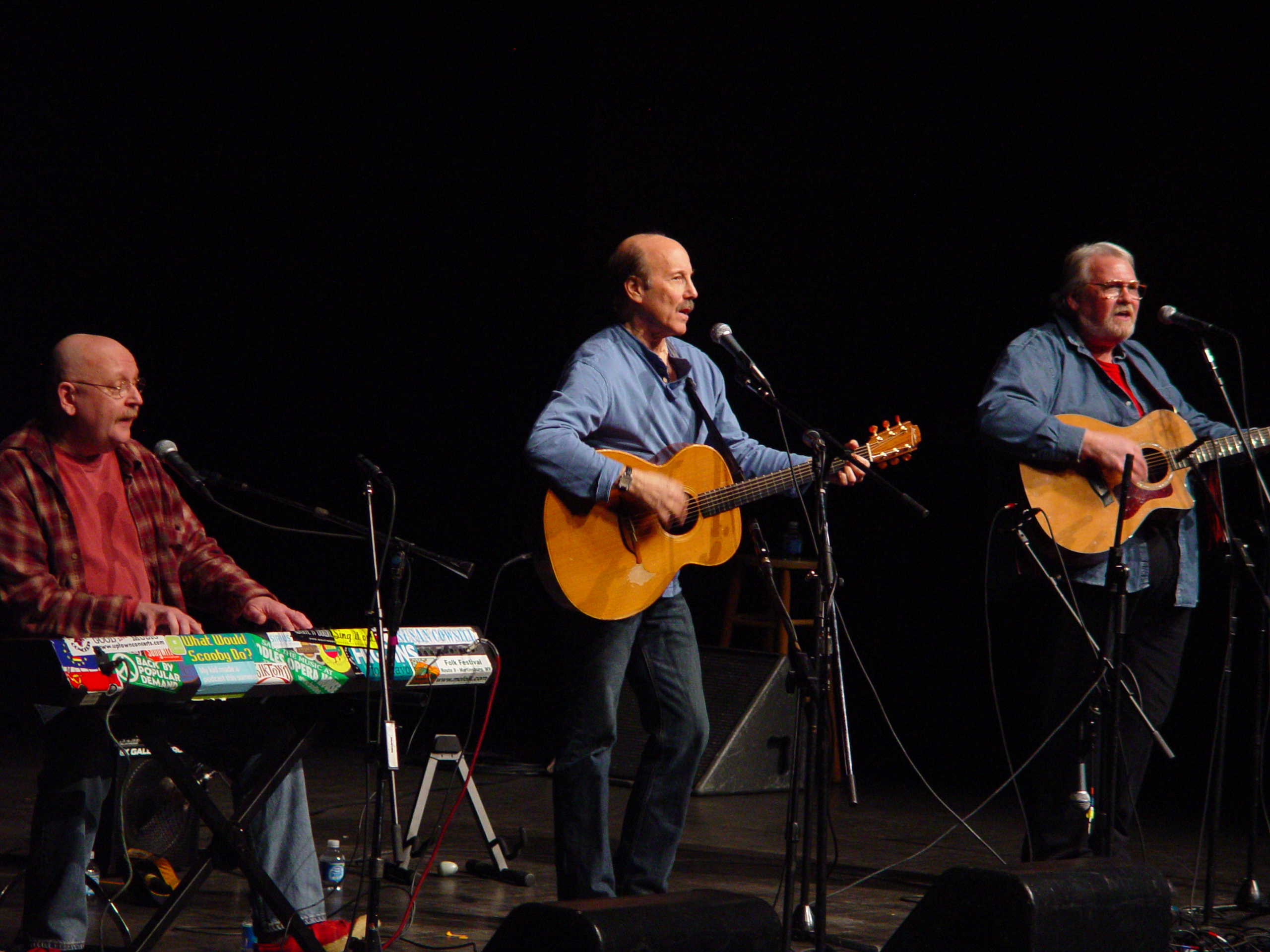 We are thrilled to be the venue for this one-time only reunion of Modern Man. Audiences up and down the East Coast and in such far-flung outposts of civilization as Ohio, Florida and Texas, found Modern Man a delightful change of pace. As Showbusiness Weekly put it: "Buskin, Carlson and Wurzbach should be arrested for being so funny." Or as Back Stage put it: "...these guys are the Thomas Alva Edisons of humor. They're inventive. You know, the bulb goes on."

A cross between Crosby, Stills & Nash and the Marx Brothers - David Buskin, Rob Carlson and George Wurzbach are three celebrated singers and songwriters, "terrific instrumentalists with gorgeous voices and hilarious wits." Together they quickly redefined something-or-other and delighted audiences as they interweaved themes ranging from God to Godzilla, from manliness to cluelessness, from ESPN to the FBI with a vocal blend that has not been heard since Ella and F. Scott Fitzgerald went their separate ways.

In 1998 Rob was performing at New York's legendary "Bottom Line" for an album of comedy songwriters when he met songwriter David Buskin. David introduced him to George Wurzbach and the three became Modern Man. Modern Man went on to win Back Stage Magazine's "Bistro Award" in 2002 for Best Musical Comedy and the 2008 New York Nightlife Award for best comedy group in New York. They performed in clubs and cabarets, coffee houses, concert halls and festivals from Maine to Florida plus Tennessee, Texas and Ohio and Canada. Festivals include the Philadelphia Folk, Clearwater, Kerrville, Falcon Ridge and Summerfolk (Canada). Concert venues include Lincoln Center, The Bottom Line, Town Hall, The Barns at Wolf Trap and many more.