NEXT AT THE HURDY GURDY
PHIL OCHS SONG NIGHT
October 8, 2016
8 pm
Hosted by Phil's sister, Sonny Ochs, the evening will feature performances by Greg Greenway, Reggie Harris, Tom Prasada-Rao and Pat Wictor. Phil Ochs gained acclaim as a protest singer-songwriter during the folk revival of the 1960s. During his short but productive life—he committed suicide in 1976—he wrote more than 100 songs, many covered by such well-known artists as Joan Baez, Judy Collins, John Denver, Ronnie Gilbert, Gordon Lightfoot and Pete Seeger. Most of his songs were political, dealing with civil rights, the Vietnam War, labor issues and other topics of the day. To keep his music alive, and to recognize contemporary musicians whose music reflects the spirit that motivated Phil, his sister Sonny Ochs began organizing Phil Ochs Song Nights in 1983. The folk musicians who will appear at the Hurdy Gurdy on October 8 will continue that tradition.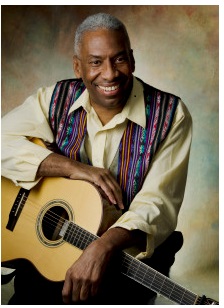 Reggie Harris has been a mainstay of the "Phil Ochs Song Nights." One-half of the acclaimed folk duo, Kim and Reggie Harris, he is a musician, storyteller and educator in the folk and gospel tradition. Both he and Kim have been 'walking the talk' since they met and married in the 1970s. Their music—individually and together—has addressed domestic violence, social activism, racial and political issues.
Greg Greenway and Pat Wictor are two-thirds of the folk trio, Brother Sun. Greg is a soulful and moving singer, a powerful poet, and an excellent instrumentalist, who draws inspiration from a variety of musical styles including gospel, rock, blues, jazz and world music. As a singer-songwriter,
he is rooted in the tradition of social awareness that traces back to Woody Guthrie and Phil Ochs. Originally from Richm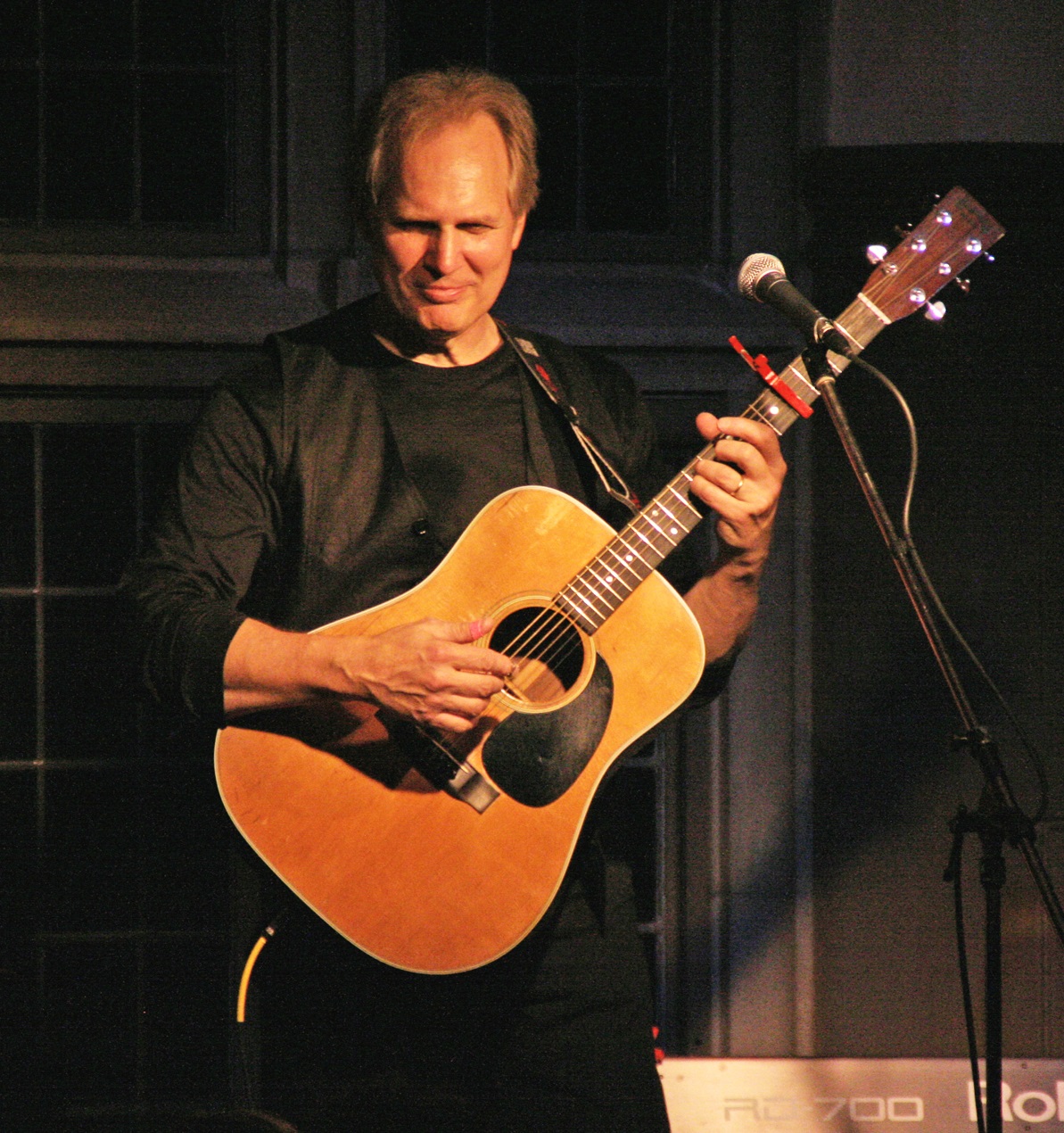 ond, VA, he moved to Boston to experience its rich folk music tradition. His song, " In the Name of Love" became the lead-in to U2's song "Pride (In the Name of Love.)" He has performed at Carnegie Hall and on several NPR programs, including 'World Café," "All Things Considered" and "Mountain Stage." By his own admission, however, his dreams were fulfilled when the radio show "Car Talk" played his song, "Driving in Massachusetts." Steeped in American roots music, Pat Wictor is a contemporary songwriter and interpreter drawing on country, gospel and blues traditions. An American by birth, he spent his early years in Venezuela, Holland, Norway, England and East Texas. This has given him an unusually deep awareness of being both a resident of a country and a world citizen. His musical roots migrated also. He came to folk music through rock, jazz, and heavy metal. He learned to play guitar, then switched to bass, and then to saxophone before returning to guitar and slide-guitar. He left his music to pursue a career in education but in 2001 left teaching to devote himself full-time to music. He currently lives in New York.
Tom Prasada-Rao has been a presence on the folk scene since the early 1990s, headlining many major music festivals. Born in Ethiopia to Indian parents and raised in Washington, D.C, his music is melodic, distinctive a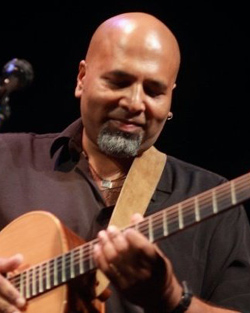 nd reverent. In 2007, after numerous years of touring, he began to produce records and to teach music. He was the songwriting teacher at the University of Virginia's Young Writer's Workshops, where he created the songwriting curriculum and taught for eight years. After adding numerous producing credits as well as songs covered by other artists to his resume, Tom returned to performing in 2014.
Performers will be singing Phil Ochs songs, as well as their own material in the spirit of his music. These are always wonderful musical evenings, and we are happy to be able to bring you one this season.